Netmarble Games ("Netmarble"), a leading Korean gaming company, today announced that their latest mobile title, Blade Waltz, is now available in 153 countries for iOS and Android devices. The action-packed RPG features a combination of stunning graphics, scenario-based stages lurking with challenging dangers and an enchanting storyline spearheaded by three inspiring key characters, each with conflicts in their childhood years that altered the course of their destiny.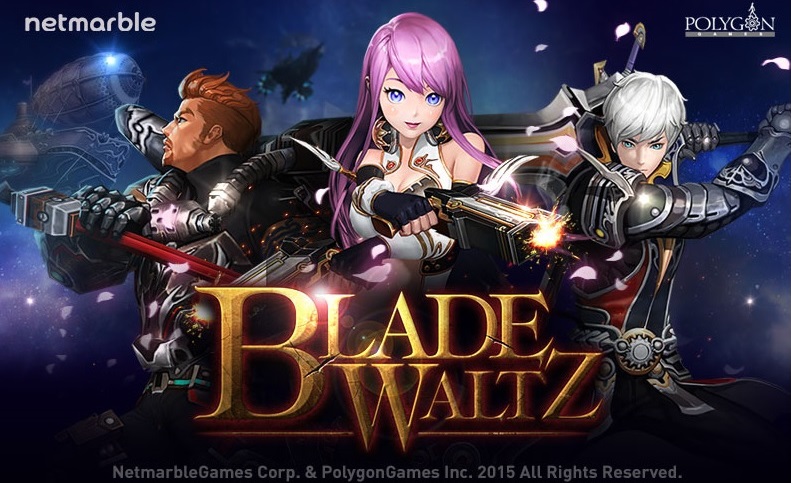 Players have the option of taking control of characters such as Starfell, a strong swordsman, who descends from the line of Half Elems and is on a quest to avenge his parents, Gordon who delivers whooping damage with heavy mechanic armor and weapons, and Ellie, a former Elem who fully transformed into a human now living as a bounty hunter, wields dual pistols as her weapon of choice.
"Blade Waltz offers an extremely fun experience for players who are looking for a new action RPG challenge and excellent operation," said Seungwon Lee, President of Overseas, at Netmarble Games. "Blade Waltz is expected to gain popularity amongst the players who are seeking both the fun of fostering characters and blowing action to immerse themselves in."
Anyone who accesses the game within ten days from today will receive an assortment of in-game commodities. They will receive 200 gems and three limited edition weapons and costumes to assist them on their journey.
Developed by Polygon Games Co.,Ltd, Blade Waltz is available free-to-download, with in game purchase options on the App Store and Google Play.
App Store: https://itunes.apple.com/app/blade-waltz/id982428315
Google Play: market://details?id=com.netmarble.mist