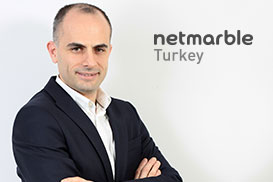 BARIŞ ÖZİSTEK

Netmarble Turkey
CEO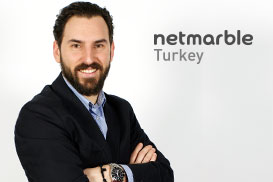 ARAS ŞENYÜZ

Netmarble Turkey
Mobile & Media Director
LEVENT KURT

Netmarble Turkey
IT & PC Game Operations Director
Netmarble EMEA, a Netmarble Games office centered in Dubai, is the publisher for many successful games such as Travelling Millionaire, Everybody's Marble, Wolfteam, MARVEL Future Fight and Seven Knights. In addition, Netmarble EMEA develops and publishes games, media and digital content products for PC, web and mobile platforms in Europe, Middle East and Africa regions. For more information, please visit:
www.netmarbleemea.com
Netmarble Games Corp. strives to entertain audiences of all ages, and around the world, by providing great mobile gaming experience. Established in Korea in 2000, Netmarble is the fastest-growing mobile game company in Asia and consistently ranks as a top mobile developer and publisher worldwide. With more than 3,000 employees, Netmarble has been producing and servicing some of the most successful mobile games, including MARVEL Future Fight, Seven Knights, Raven (Evilbane in U.S.) and  Everybody's Marble. The largest shareholder to SGN, a leading casual game developer, Netmarble has a strategic partnership with CJ E&M Corporation, Asia's largest entertainment company, Tencent Holdings, Asia's largest internet company, and NCsoft, a prominent MMO company. More information can be found at www.netmarble.com.